Contents:
Mikaeloff, G.
Motivating People (Essential Managers)?
An Antidote Against Arminianism!
I Saw Santa.
Clinical Neuropathology - Text And Color Atlas - C. Haberland (demos, ).
Targeted: Homeland Security and the Business of Immigration.
Caridade, B. Husson, S. Suissa, and M. Tardieu , Acute disseminated encephalomyelitis cohort study: Prognostic factors for relapse , European Journal of Paediatric Neurology , vol. Alphandari and D.
Pediatric Neuropathology - A Text-Atlas | Dawna Armstrong | Springer
Milea , N?? Diagnostics diff?? Bouyon, F. Blanc, L. Ballonzoli, M. Fleury, C.
Catherine Haberland Clinical.Neuropathology Demos Medical Publishing (2006)
Zaenker et al. Federico, G. Guarino, E. Mattera, V. Rossi, N.
Viteritti et al. A clinical case] , Clin Ter. Carretero et al. Guy, W. Feuer, V. Porciatti, J. Schiffman, F. Abukhalil et al. Kesler and P. Woon, R. Tang, and G. Heng, C.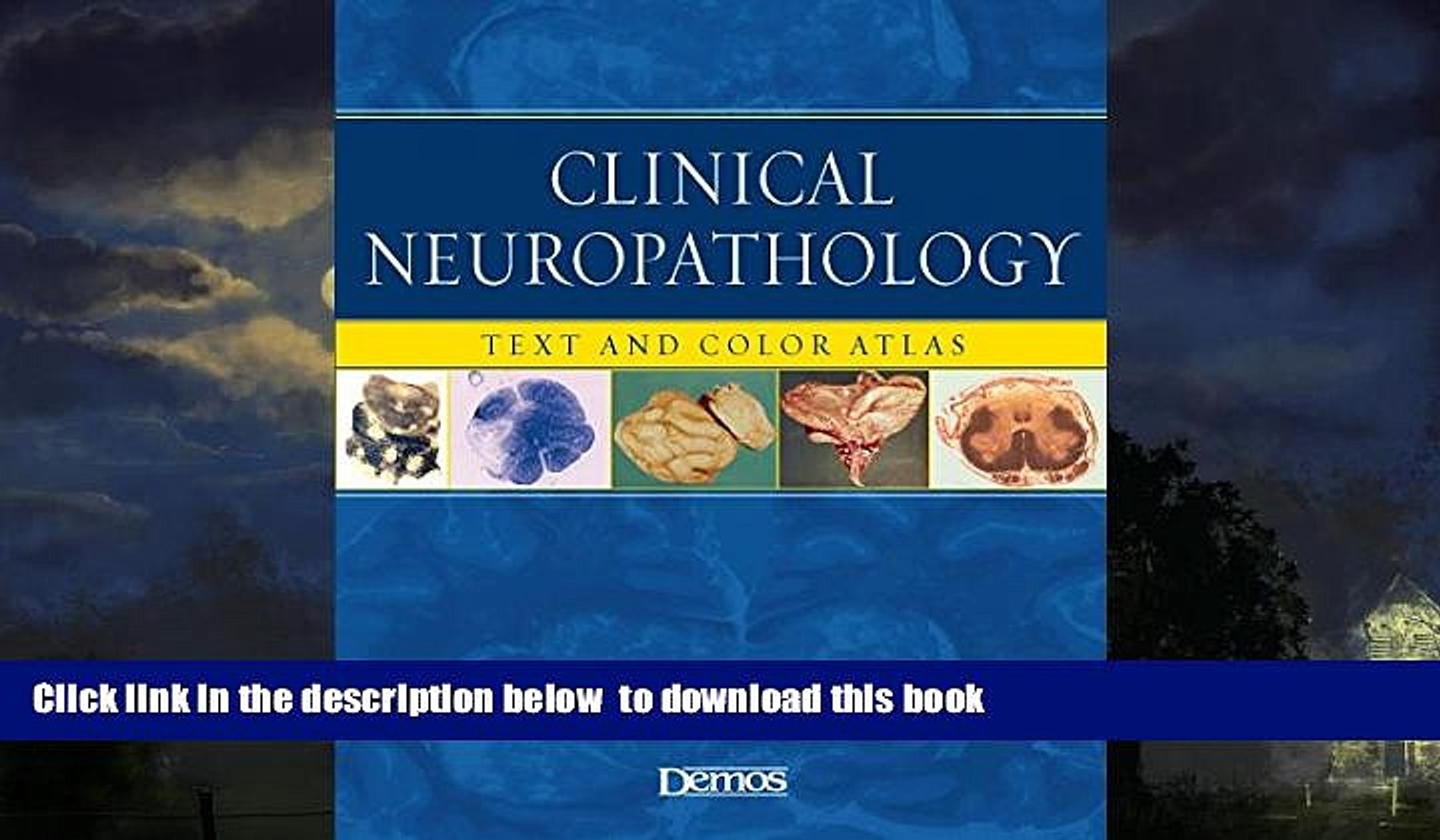 Vorwerk, E. Lessell, D. Zurakowski, L. Levin et al. Petzold and G. Plant , Chronic relapsing inflammatory optic neuropathy: a systematic review of cases reported , Journal of Neurology , vol.
Clinical Neurology 8 E
Colpak, A. Kurne, K. Oguz, A. Has, A. Dolgun et al. Anderson, C. Kennedy, A. Lewis, and G. Peponis, I. Chatziralli, E. Parikakis, N. Chaira, M. Katzakis et al. Pahor , Bilateral optic neuritis in a child following Epstein-Barr virus infection , Coll Antropol , vol.
Verhey and B. Ballonzoli, C. Marcel, D. Martino, S. Jaulhac et al. Bodaghi , Manifestations oculaires de?? Lyme , M?? Rothermel, T. Hedges, and A. Fromont, I. Gignoux, G. Couvreur, C. Confavreux et al. Uhthoff li??
Medicine -- General
Cubillana, A. Laria-ochaita et al.
Captain Britain and MI: 13 Vol. 1: Secret Invasion.
Through Wyoming Eyes!
Be Filled With Gentleness (Frootz Of The Spirit Book 5)?
Clinical Neuropathology: Text and Color Atlas - Catherine Haberland, MD - Google книги?
Stupid Laws of Missouri: Funny Laws in MO From the Past and Present.
Product Knowledge (Pinpoint Sales Skill Development Training Series);
Pediatric Neuropathology.
Waldman, L. Stull, S. Galetta, L. Balcer, and G. Liu , Pediatric optic neuritis and risk of multiple sclerosis: Meta-analysis of observational studies , Journal of American Association for Pediatric Ophthalmology and Strabismus , vol. Boomer and M. Siatkowski , Optic neuritis in adults and children , Seminars in Ophthalmology , vol.
Related Books